1998 – NACHT BILDER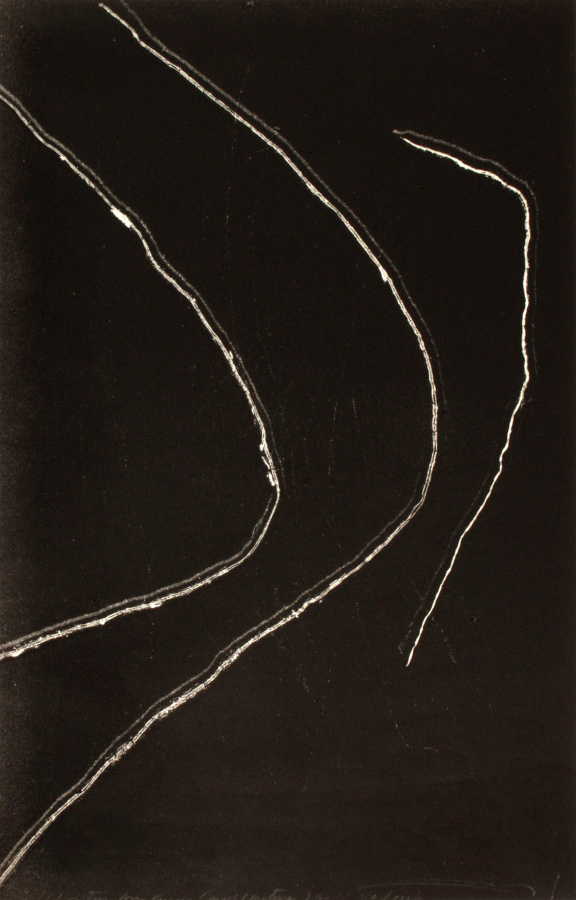 NIGHT PICTURES
Homage to Wislawa Szymborska –
Technique: Single prints in a cycle of 19, oils on Chinese rice paper
Size: 1 lino printing plate 60.5 x 39 cm, 59 different sized roots, paper 62 x 42 cm
Year: 1998
I picked up the fine, stiff, and worn surface roots of distant pine trees from the sandy beaches of S'Avall in Majorca. I carefully arranged the powerful "borrowed" gestures to recall fragments of roots guiding through the dark, and printed them with a transfer process onto paper. They form an autonomous part of "Homage to Wislawa Szymborska – Hortus Conclusus".