2004 – SANTOKA, HOMAGE to TANEDA SANTOKA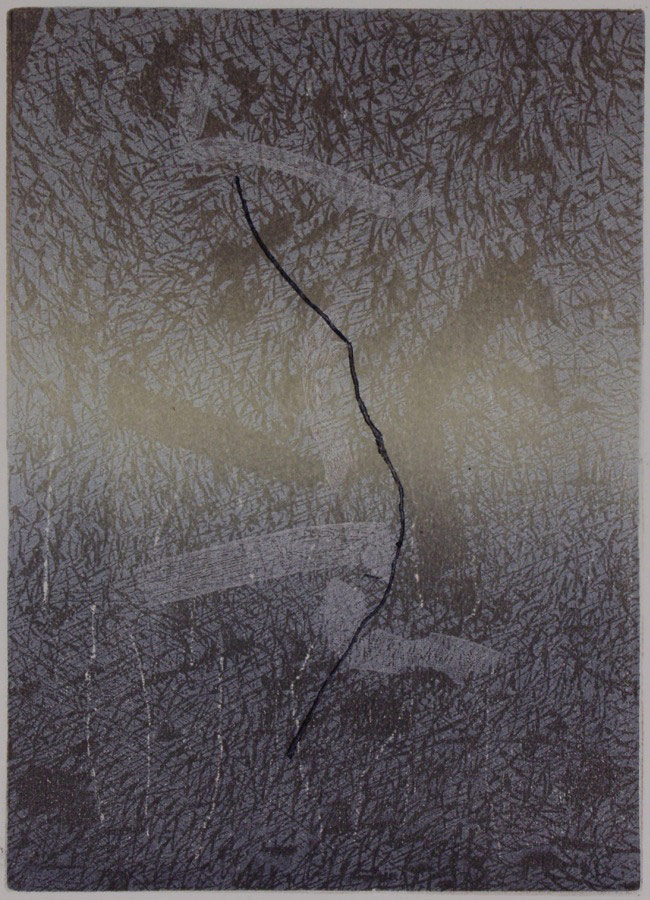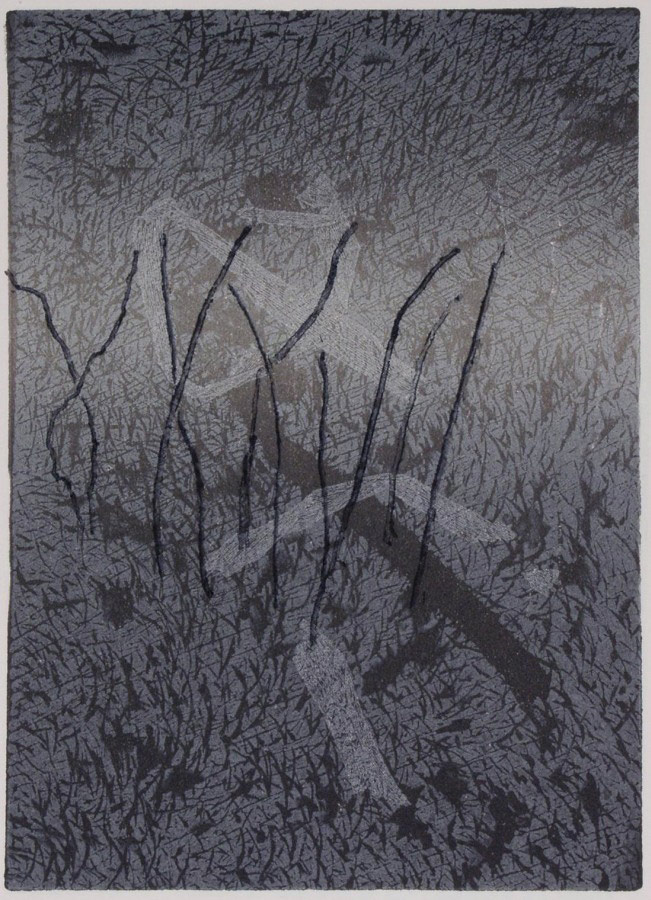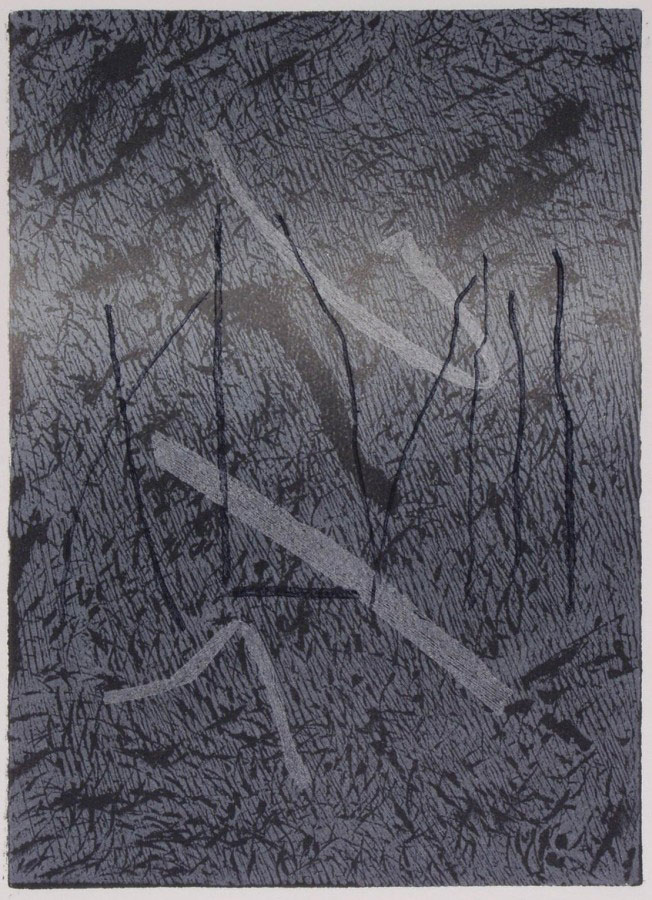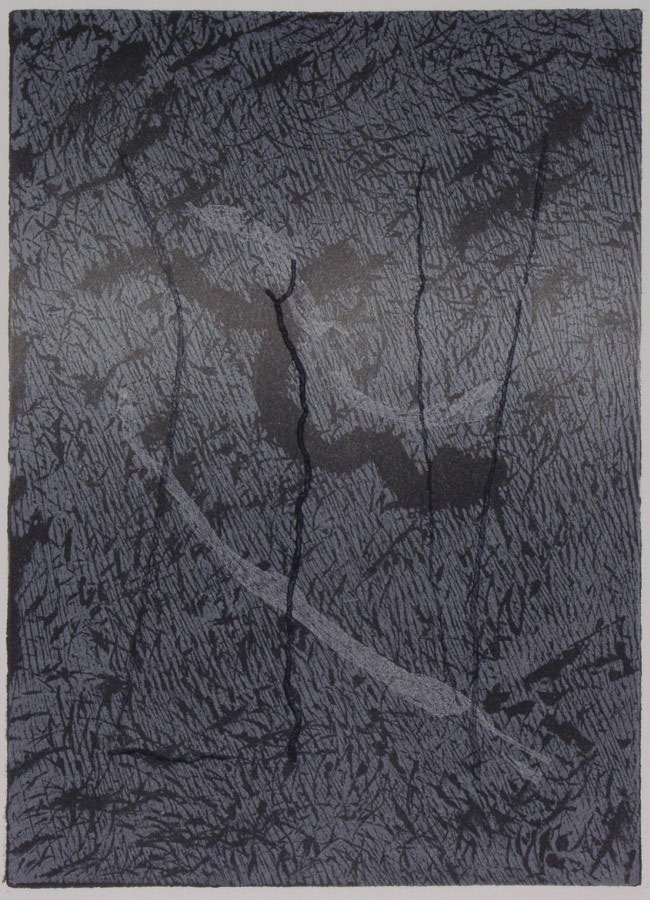 HOMAGE to TANEDA SANTOKA
96 free-style Haikus
Technique: sequence of single prints, cycle of 96 +2 works, oil colour on Japanese paper
Size: 4 blocks 20 x 14 cm, paper 21 x 15 cm, more than 300 floating pieces
Year: 2004
The free-style Haiku poet Taneda Santoka (1882 – 1940) lived the larger part of his life as a homeless Buddhist-monk-beggar. Crossing from south to east, west to north of Honshu, he gave in a deep, sensual way most simple metaphors for most complicated associative processes.
Inspired by his pure, down to earth, up to heaven humanity, I choose 96 of his Haikus to pay homage. Woodcuts as background-stimuli, dried leafs of seashore lilies, hair roots of distant trees, I chose them all to add – forming Roman ciphers to number the Haikus – a flair of Europe; as a visual impact to the eternal metaphors of Taneda Santoka.